Our General English classes are taught using the Callan Method, a fun and interactive way of learning, which involves systematic revision and reinforcement. In the lesson, there is a lot of speaking and listening, but there is also reading and writing practice, so that you revise and consolidate what you have learned.
The Callan Method was first developed by Mr Robin Callan in 1960 and is based on the Natural Approach. Similarly to the way children learn their first language: you first hear a new word, then imitate what you hear, you later see the word written and finally write it yourself. The Callan Method has 12 stages, from beginner to advanced, and takes an average of 1 year to complete from start to finish.
So, what exactly happens in a Callan Method lesson, and how does it work?
The teacher asks you questions. Each question practices a word, an expression, or a piece of grammar. The teacher asks the questions to the students one by one and repeats them twice. This way, you have a chance to listen if you don't understand everything the first time. The teacher helps you with your answers and corrects all your pronunciation mistakes the moment you make them.
Although the Callan Method emphasises the importance of speaking, this does not mean chatting (free conversation). You learn English quickly with the Callan Method partly because the lessons are organised, efficient, fast and busy. In every lesson, apart from learning new English, you also do a lot of revision, so that you can remember what you have studied. The reading and dictation practice is an essential part of Callan's systematic revision process. First, you learn a new word in the speaking part of the lesson; a few lessons later, you meet it again when you are reading; finally, the word appears in a dictation. This is all written into the Callan Method; it happens automatically.
Free Online Callan Method Student Practice Area
Studying with us gives you free access to the interactive Student Practice Area. It works on your PC, tablet or mobile, so you can carry on learning wherever you are and whenever you want to. You can listen to the same questions that you heard in the lesson, answer them, record yourself and compare your answers to a recording of a native English speaker. You can write dictations while watching videos and do lots of app-friendly Extra Practice exercises to revise what you have learnt at school.
Google Reviews
Google Reviews
I study English with "Speakeasy School of English" from April 2018. I like the method which is using the "Speakeasy School of English". "The Callan Method" suit for all levels students. Native teachers asked you a questions and you answer. Every lesson a teachers change with each other. You listening , understanding , speaking and writing. It's always funny and productive. I tried different English courses but this School and method is the best for studying English. Welcome to "Speakeasy School of English"!

Aleksandr Oparin


1/25/2019

If you want to improve your speaking skill, choose this school! You can practise speaking English with Callan method during all the lessons. Also, the teachers are so friendly.

Hyeji Han


4/27/2018

I love this school! This school gave me wonderful experience. Teachers are professional and kind. Thank you.

aya miz


8/23/2019

It was my first time with Callan Method and it was fanstastic. You can learn fast. The teacher are amazing and lesson are fun. I would like to return next year!

Jesus Romero


8/23/2019

I really liked the experience with this course. The study method leads you to be focused and teachers are very nice. 5!

Juliana Franco


5/21/2019

I loved the method, I think It's a useful way to learn English as a second language.

Carolina Flores Zertuche


2/15/2019

Wonderful school, best teacher, excelent method and good space. 💛

Lethícia Julio


5/13/2019

professional staff and a very friendly place. easy and fast way to learn. great affordable prices. I recommend

piotr broszkiewicz


3/02/2018

Great New home for new comer in London who want to get Stabdart English for other language

Julia LaBrake


11/03/2019
Course Features
Lectures

0

Quizzes

0

Duration

50 hours

Skill level

All levels

Language

English

Students

0

Assessments

Yes
You May Like
You May Like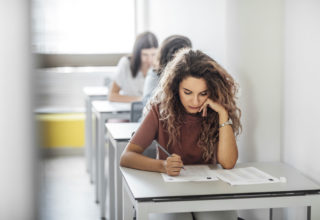 Read More
You have 9 weeks 6 days remaining for the course