Our Business English course is for people who are working, or who want to work, in a professional environment where English is used, for example, human resources, sales, marketing, public relations, management consultancy, etc.
Course content:
Over 700 new vocabulary items
Technical business terms
Business-related phrasal verbs and idioms
Formal letters and emails
Professional reports and memorandums
Revision exercises
The course introduces and practices around 700 new items of vocabulary, including technical business words, useful phrasal verbs, and common work-related language and idioms. It is delivered in the same lively and dynamic manner as the other Callan Method stages with the focus on listening and speaking. Every lesson, you learn something new, practise it and progress through your book. The course also includes readings and dictations and lots of practice to build fluency and improve pronunciation.
Writing Sections and Exercises
In addition to the usual Callan methodology, our Business English classes contain extra writing and vocabulary sections. The writing practice provides you with useful information on writing business letters, cover letters, reports and memos. It also provides examples of each type of writing and homework suggestions so that you can practise your writing outside of the school. The revision exercises introduce new words, phrases and expressions used in common business and professional situations and they also practice vocabulary that you have learnt already.
Course objectives
By the end of our course, you should be able to:
Converse on a wide range of business topics
Take part in professional meetings and discussions
Make presentations and proposals in English
Negotiate confidently
Use English on the phone with more confidence
Write formal letters and emails
Write reports and business memorandums
Google Reviews
Google Reviews
The school I go to very well leads classes using the Callan method. Thanks to the changing teachers I have the opportunity to pay attention to various important information. The teacher asks questions that you have to answer, but do not worry if you do not know what to say, the teacher will effectively guide you and help you, that's why you break the barrier of fear of error. We learn from our own and other people's mistakes. What is important is the repetition of the material being processed, which helps to record acquired messages. If you want to learn to speak in English, then this school is just for you. I recommend 🙂

Albert Kosiński


3/07/2018

Very good English school with amazing teachers but for beginner and first levels only. Recommend

FFA Pro


1/09/2019

It was my first time with Callan Method and it was fanstastic. You can learn fast. The teacher are amazing and lesson are fun. I would like to return next year!

Jesus Romero


8/23/2019

I recommend this school for those who want to not be afraid to talk. And improve their conversational skills. I learned many new words that are really used in conversation. Here are good and attentive teachers. Lessons sometimes very fun! I am glad to study here!

Alsu Israfilova


4/25/2018

It's a really Very good school,easy to learn language and teachers are great, professional and interesting. If you come to London and want to start speak English I would recommend to begin here!

Соня Арийчук


6/15/2019

During 5 months I studied at Speakeasy, it is not a expensive school. What gonna make the school good or not for you it is your english level. I just would recommend this school for who has a basic level of English. Because when you know a little more, this can be really boring. Repeating and repeating. When you apply to be a student at this school, need be clear on your mind that you just gonna repeat what the teacher say. The Method Callan which is using by the school to teach the students has focus on repeating. You don't learn about grammar properly. When you study there you gonna practice the listening, reading, writing and speaking, but gonna be the same over and over again. Even when you approach other stage, on my opinion, don't change that much between the levels. The teachers never use the whiteboard. If you are exchange studied and expect make some friends at the school, it gonna be a little bit difficult because we don't have opportunity or time enough to interact with others classmates. The staff and teacher are good, in special Maikon and Steve, they make the class less boring. I reccomend you make a trial class before you study to check if the Method Callan suits to you.

Camila Rezende Rodrigues


4/03/2019

I spend a wonderful time at Speakeasy school. Teachers are very kind and professional. Thank you!

Ekaterina mail


1/26/2019

I love this school! This school gave me wonderful experience. Teachers are professional and kind. Thank you.

aya miz


8/23/2019

Speakeasy school uses the Callan Method for teaching English. The Callan method is constantly asking questions so you're hearing and using the language as much as possible. When you speak in the lesson, the teacher corrects your grammar and pronunciation mistakes and you learn a lot from this correction. The teachers are very friendly and helpfully. The school price is better than the other schools.

Tuba Kalay


4/06/2019
Course Features
Lectures

0

Quizzes

0

Duration

50 hours

Skill level

All levels

Language

English

Students

0

Assessments

Yes
You May Like
You May Like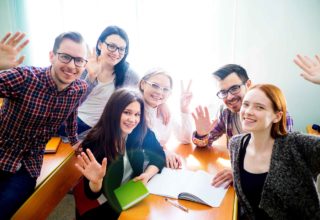 Read More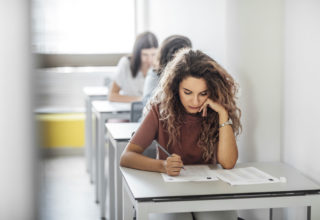 Read More
You have 10 weeks remaining for the course