Our exam preparation course is designed to help you get the best possible results in your chosen English exam. We currently prepare for two exams, Cambridge English: First (FCE) and IELTS.
The Cambridge First Certificate Exam (FCE) is an internationally recognised qualification in English, accepted by many employers and educational institutions. It is set at the upper-intermediate level and covers four main language skills – reading, writing, listening and speaking, as well as assessing grammar and vocabulary.
The International Language Testing System (IELTS) tests English proficiency in all four language skills as well, but is more favoured by educational institutions (colleges, universities, etc). Some employers and government immigration agencies also rely on IELTS as part of their recruitment or admittance procedures.
The exam preparation classes are conducted in a traditional method of teaching and include exam techniques, intensive writing practice as well as extra speaking and listening exercises. They also focus on specific grammar issues, as well as vocabulary, including phrasal verbs and prepositional phrases.
Course content:
Focus on the skills required in each of the exam sections
Vocabulary related to the exam topics
Speaking activities designed to help you perform in the test
Key grammar activities and exercises relevant to the exam
Exam techniques, strategies and tips
Past exam paper practice
Course objectives
By the end of our course, you should be able to:
achieve the best possible result in your chosen exam
Be able to approach the exam tasks with greater confidence
speak and write more confidently and accurately
understand what you read and hear more easily
use a wider range of grammar and vocabulary
identify the areas you need to work on more
Google Reviews
Google Reviews
Wonderful school, best teacher, excelent method and good space. 💛

Lethícia Julio


5/13/2019

During 5 months I studied at Speakeasy, it is not a expensive school. What gonna make the school good or not for you it is your english level. I just would recommend this school for who has a basic level of English. Because when you know a little more, this can be really boring. Repeating and repeating. When you apply to be a student at this school, need be clear on your mind that you just gonna repeat what the teacher say. The Method Callan which is using by the school to teach the students has focus on repeating. You don't learn about grammar properly. When you study there you gonna practice the listening, reading, writing and speaking, but gonna be the same over and over again. Even when you approach other stage, on my opinion, don't change that much between the levels. The teachers never use the whiteboard. If you are exchange studied and expect make some friends at the school, it gonna be a little bit difficult because we don't have opportunity or time enough to interact with others classmates. The staff and teacher are good, in special Maikon and Steve, they make the class less boring. I reccomend you make a trial class before you study to check if the Method Callan suits to you.

Camila Rezende Rodrigues


4/03/2019

It was my first time with Callan Method and it was fanstastic. You can learn fast. The teacher are amazing and lesson are fun. I would like to return next year!

Jesus Romero


8/23/2019

I love this school! This school gave me wonderful experience. Teachers are professional and kind. Thank you.

aya miz


8/23/2019

Great New home for new comer in London who want to get Stabdart English for other language

Julia LaBrake


11/03/2019

My mother was the one who attended this school while she was visiting me in London for two week. I was astonished by the progress she made over the course of these two weeks! Just for you to understand, she has been learning English for the last 3 years, but was not able to speak at all!!! After these two weeks she managed to overcome her fear and started to communicate with waiters and our neighbors (just a basic conversation, but still huge progress for her!!!) however, this method requires you to spend a lot of time going through materials yourself before the class!! Otherwise it is useless!!!

Yuliya Panarina


7/02/2018

It's a really Very good school,easy to learn language and teachers are great, professional and interesting. If you come to London and want to start speak English I would recommend to begin here!

Соня Арийчук


6/15/2019

If you want to improve your speaking skill, choose this school! You can practise speaking English with Callan method during all the lessons. Also, the teachers are so friendly.

Hyeji Han


4/27/2018

I recommend this school for those who want to not be afraid to talk. And improve their conversational skills. I learned many new words that are really used in conversation. Here are good and attentive teachers. Lessons sometimes very fun! I am glad to study here!

Alsu Israfilova


4/25/2018
Course Features
Lectures

0

Quizzes

0

Duration

50 hours

Skill level

All levels

Language

English

Students

0

Assessments

Yes
You May Like
You May Like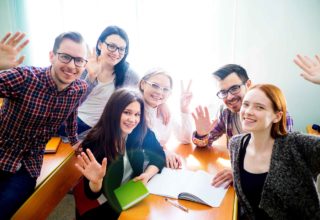 Read More
You have 9 weeks 6 days remaining for the course