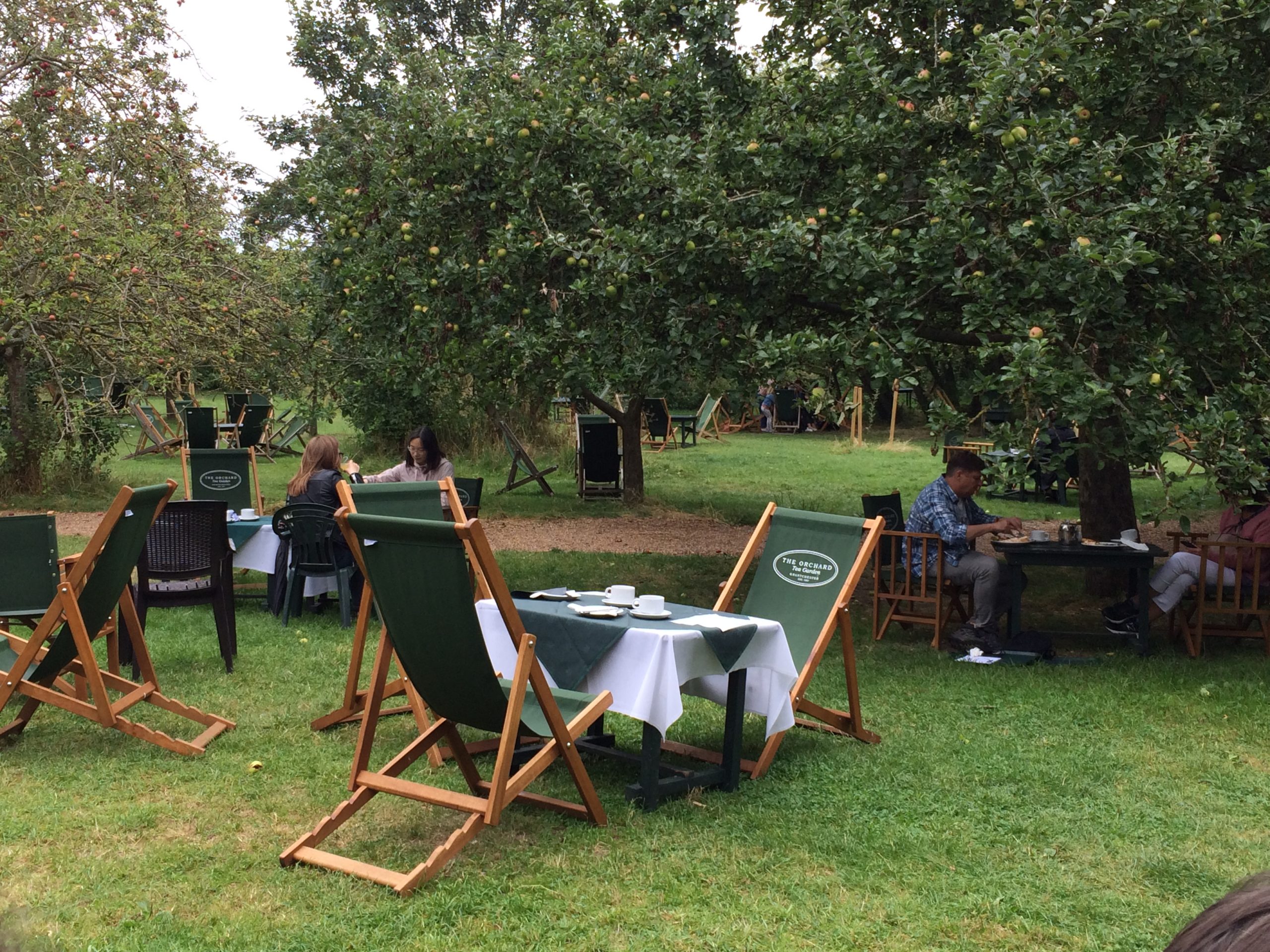 The quintessentially British Tea Garden in Granchester
Posted by

Categories

News

Date

September 21, 2021
Not many people know that Robin Callan, apart from developing the Callan Method, also owned a Tea Garden in Granchester, near Cambridge.
If you want to understand what it means to be quintessentially British, look no further… Granchester is a little village that lies two miles south of Cambridge. It is home to a lovely orchard garden where you can have your tea served under blossoming apple trees. The trees were first planted in 1887 by the the original owner of the Orchard house who used to rent rooms to Cambridge students. The idea of the tea rooms started with their lodgers, who loved spending time the garden, drinking tea among the flowering trees.
Since then, many famous people enjoyed having a cup of tea in The Orchard. From Oliver Cromwell and Elizabeth I, to Stephen Hawking and HRH The Prince of Wales, the list is very long.
When Robin Callan bought the Orchard House and Tea Gardens in 1989, he was insistent on preserving the original beauty of the orchard garden and its tea rooms. He used to call it "God's little acre".
A few years before his death, a group of students from Speakeasy went to visit Mr Callan at his home in Granchester. Even though his health had already deteriorated, Robin Callan welcomed them into his home and they managed to have a brief chat with him. He died shortly after from Parkinsons disease. He is buried in Granchester churchyard, not far from the Orchard.