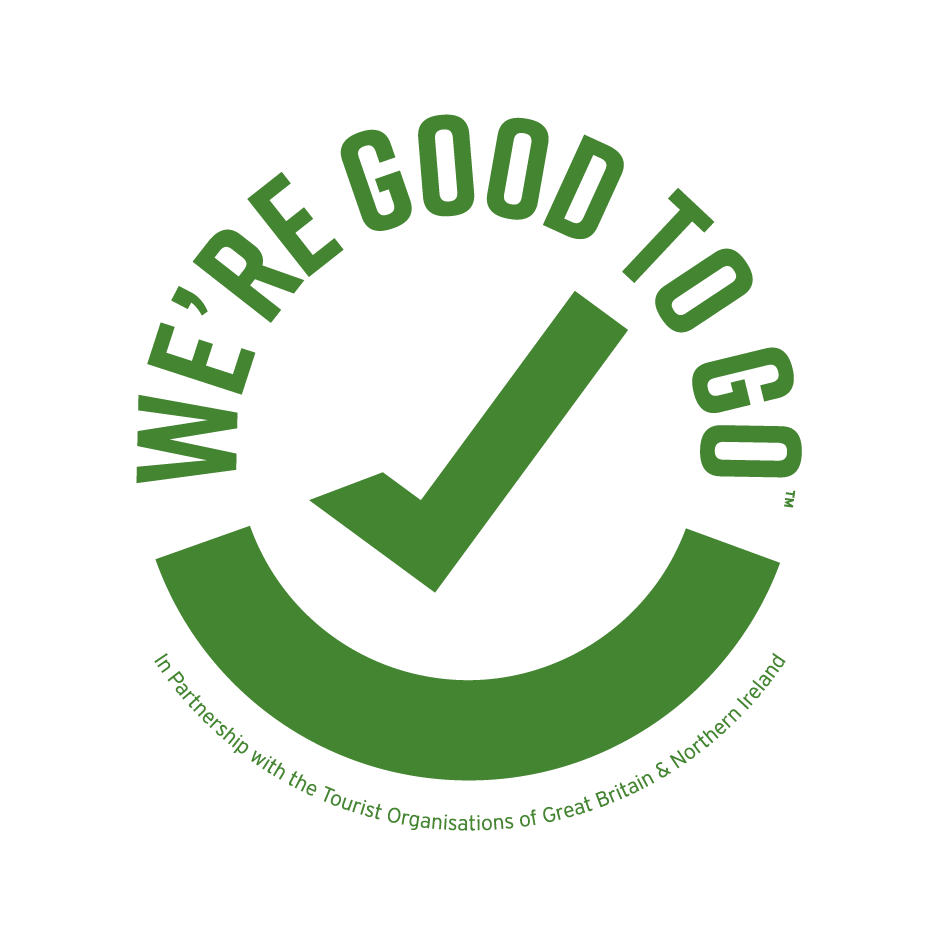 We're back and "WE'RE GOOD TO GO"!
Speakeasy School has now re-opened for face-to-face classes. We're delighted to be back in the classrooms teaching English again!
We have put lots of safety measures in place to keep all our students and staff safe, but we understand that some of you might feel a little bit worried about coming back to school. Hopefully, you can find answers to some of the questions you might have, below:
Is the school fully open now?
The school re-opened on 27th July for face-to-face classes.
Are all face-to-face classes available?
In order to keep our students safe, we had to limit the number of people allowed in each class. That is why some courses are only available part-time at the moment. Please contact us on 0208 995 8772, or info@speakeasyschool.co.uk to check the availability of certain levels.
What safety measures have you put in place to keep your students and staff safe at school?
We have put the following measures in place to keep everyone safe:
Social distancing
Staff and students are required to keep a distance of 2 metres from other people;
Sanitation
Hand sanitisers are available at the entrance to the school and in every classroom;
Staff and students are asked to sanitise their hands on arrival and re-entry to the building and as often as they can throughout the day;
Classrooms are cleaned and sanitised each day before the students arrive;
Face coverings
Reception staff wear masks or visors when dealing with students;
Reception area has a screen between students and staff;
Teachers who cannot maintain a distance of 2 metres from the students, wear masks or visors in classrooms;
Any student who prefers to wear a face mask in the classroom, is welcome to do so;
Extra precautions
Everyone entering the school has their temperature checked on arrival;
Class start times and breaks have been staggered* to ensure that not all students in the school are in the Common Room at the same time;
*staggered, means that the classes are arranged, so that they do not occur at the same time.
The classrooms are kept at a safe distance from one another to ensure separation of students in different classes;
Classes are assigned a room which does not change;
Each class has one teacher to reduce the risk of contamination from one class to another;
Each student has their own course book;
Classroom doors and windows, as well as hallway doors and windows are left open to ensure ventilation throughout the building and to reduce the need for touching handles;
How will my first day at school be affected by COVID 19?
Registration will be completed digitally before you arrive and we will ask you to send us a scanned copy of your passport. If you require a level test, then you will be asked to do this online before your arrival.
Many countries are on the UK government's safe list and people travelling from those countries do not need to quarantine on arrival to the UK. You can follow the latest information on the UK government's website at: https://www.gov.uk/guidance/coronavirus-covid-19-travel-corridors
There is a big screen in the school reception, so when you arrive to start your course, please feel free to come and speak to us. Our reception staff will be wearing a visor or face mask while they show you around the school building and into your class.
Will I be able to socialise with other students outside of class?
Our break times have been staggered to reduce the number of students walking around corridors and communal areas at the same time. Our Common Room is big enough to maintain social distancing, so you will be able to socialise during break times with the people from you class.
After your lessons finish, we would encourage you to spend as much time as you can outdoors. Under current government guidelines, up to 6 people can meet together as long as they are outdoors and keep 2 metres apart from one another. For current UK government guidelines on what you can and can't do, please visit: https://www.gov.uk/government/publications/coronavirus-outbreak-faqs-what-you-can-and-cant-do/coronavirus-outbreak-faqs-what-you-can-and-cant-do
If you have any other questions that we have not managed to answer, please call us on +44 208 996 8772, or email info@speakeasyschool.co.uk.
The spread of COVID-19 is a rapidly evolving situation and we will continue to follow the government's advice. Our priority is the well-being of everyone at our school and we will take any actions we can to limit the risk of infection among our students and staff.
Stay safe and hope to see you all back soon!